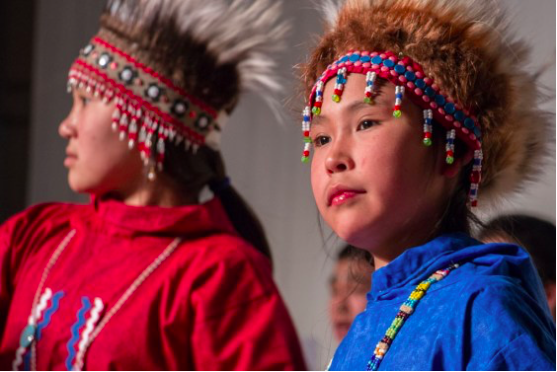 Photo credit: www.camai.org
Started in 1989, Cama~i is a three day festival of dancing, singing, arts and crafts, good food and sharing. This annual celebration brings folks together from the Yukon-Kuskokwim delta with groups from across Alaska and international communities in the common language of dance and song. With no paid staff and annual festival costs of approximately $65,000 – mostly covering travel for the many dance groups that come to perform – the sponsoring organization, Bethel Council on the Arts, has opened an endowed fund dedicated to the Cama~i Dance Festival to ensure the long-term success and solvency of this local treasure.
Gifts made to the Cama~i Dance Festival Fund will be used to grow the endowment – a portion of the interest earned on these funds will be granted out yearly back to the festival to help cover costs as the festival continues to be a touchstone of cultural preservation and celebration in the YK Delta.
The Cama~i Dance Festival website can be accessed by clicking here or visiting www.camai.org.
BCSF encourages those who love our community and its people, organizations and activities to remember our suite of permanent funds in your estate plans. Contributions of funds, property, stock, etc. through your estate will be a lasting gift to help the causes you care about improve the quality of life in our community for generations to come.