Our Mission

Bethel Community Services Foundation is dedicated to the development, growth, continuance and enhancement of community based programs and services. In partnership with other communal institutions, foundations, restricted and unrestricted philanthropic donors, it seeks to support effective community growth and development.
Our Motivation

Healthy communities are made up of people and the services needed not just to sustain life but to make a community flourish. Bethel Community Services Foundation is a part of the community. We have a commitment to programs and services that address issues of importance to the community. The Foundation strives to do its part in participating in a healthy community by Mission Related Investing. This is how enterprise development and community development pull into the Foundation as a whole.
BCSF Guiding Principles:
Innovation

Builds Self-Sufficiency

Accelerates Community Development

Is Sustainable                      

Has Impact
 Our Service Area
BCSF serves communities across the Yukon-Kuskokwim Delta. Bethel is the service and transportation hub of the region pictured below. Most residents of Bethel and the YK Delta are Alaska Native and speak Yup'ik as a first language. There is no road connecting Bethel to urban areas of the state or even the 56 villages it serves. Airplanes, ATV's, snow machine, and boat are the primary methods of travel between villages, Bethel, and Anchorage.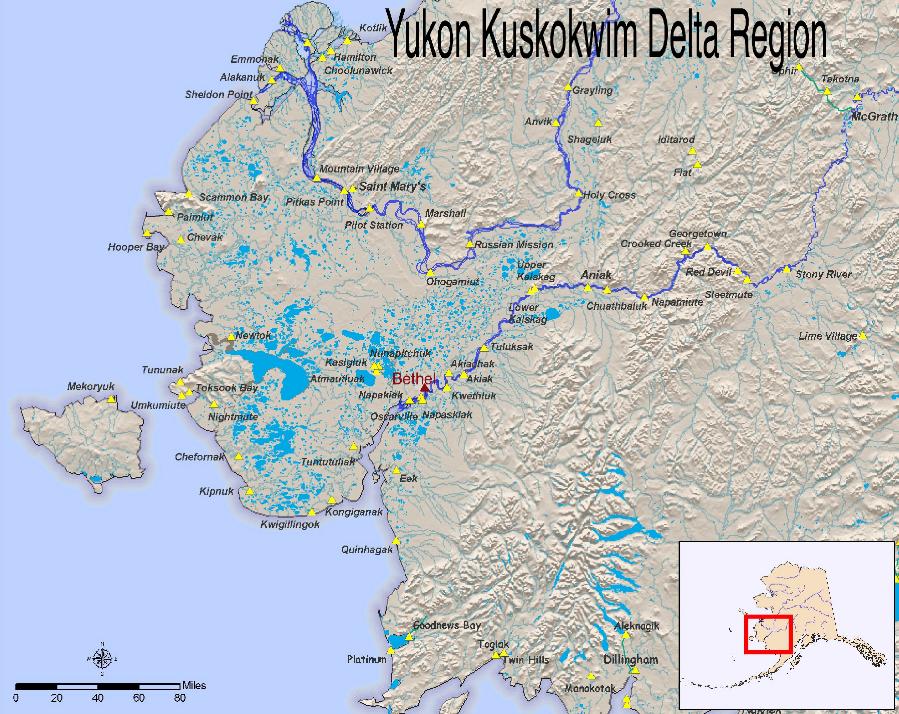 Newsletter
Sign up for BCSF's semi-annual newsletter by clicking here!