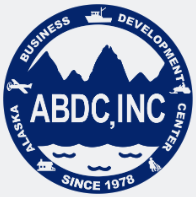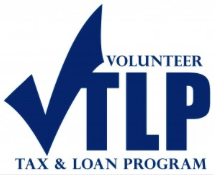 Every year, the Alaska Business Development Center Volunteer Tax and Loan Program (VTLP) travels out to Bethel and several Y-K Delta villages to offer FREE tax preparation clinics to residents!
In 2017, VTLP will be visiting the following communities:
Akiachak: February 24-26  Alakanuk: February 12-16  Bethel #1: February 10-12  Bethel #2: March 16-18
Chefornak: March 2-4  Chevak: February 12-18  Eek: February 19-22  Emmonak: March 12-15
Goodnews Bay: March 12-15  Hooper Bay: February 12-18  Kipnuk: February 26-March 2
Kongiganak: March 1-4  Kotlik: March 15-18  Kwigillingok: February 26-March 1
Mekoryuk: February 10-12  Mountain Village: February 21-25  Napakiak: February 22-25
Napaskiak: February 19-23  Newtok: February 22-25  Nightmute: March 2-4  Nunam Iqua: February 16-18 Oscarville: February 23-25  Platinum: March 15-16  Quinhagak: February 19-25
Saint Mary's: February 19-21  Scammon Bay: February 17-19  Toksook Bay: February 19-22
Tuntituliak: March 3-5  Tununak: February 26-March 2
Bethel Tax Preparation Clinics
Location: Long House Hotel
Times: Friday, February 10th 9:00 am – 8:00 pm; Saturday, February 11th 9:00 am – 8:00 pm;
Sunday, February 12th 9:00 am – 7:00 pm; Thursday, March 16th afternoon times TBD,
Friday, March 17th 9:00 am – 8:00 pm; Saturday, March 18th morning times TBD
Village Tax Preparation Clinics
For village locations and times, please contact your local tribal office.
To take advantage of this great free service, please bring the following items for yourself, your spouse and any dependents to the tax preparation clinic:
Social Security Card
State Issued ID or Tribal ID
All W2s
All 1099s
All fishing income statements
All other tax documents received
If you have any questions about this service, please feel free to contact Lisa at Bethel Community Services Foundation at 907-545-1855 / lisa@bcsfoundation.org OR Michelle at Alaska Business Development Center at 907-562-0335.